1955 Mercury Monterey
Featuring handsome styling with a two-tone Torch Red and Alaskan White paint finish, this 1955 Mercury Monterey 2-Door hardtop Coupe celebrates the year Mercury gained recognition as a separate Ford Motor Company division and was named Motor Trend magazine's "Car of the Year." Registered in Georgia to June 1980, this Monterey was imported to Ontario during July 1983 at 84,720 documented miles by a local Mercury enthusiast who retained and maintained it as his "pride and joy" until just recently. The body was professionally restored and repainted in 1984, with the bumpers and chrome trim restored as necessary in 1990. Enjoyed with proper care, the Monterey is now offered with 99,589 indicated miles (106,273 kilometers) at the time of writing. Desirable features include the Monterey's standard 292 CID V-8 engine, factory-rated at 198 horsepower with a 4-barrel carburetor and dual exhaust, plus a Merc-O-Matic automatic transmission, heater, rear-window defroster, dash clock, OEM Mercury-scripted AM radio, and a chrome Mercury accessory tissue dispenser. As offered, the Monterey is a very handsome classic 1950s cruiser with the two-tome paint finish and brightwork remaining very good throughout. The inviting interior compartment is either exceptionally well preserved or selectively restored and remains factory-correct in appearance, including the striking two-tone stitched vinyl upholstery, excellent headliner, and newer red carpeting. Extremely rare identification scripts and badges are original and correct items in good condition. Included with this handsome 1955 Mercury Monterey is a tote box containing a file of import documents and restoration, parts, and service receipts, plus two 1955 Mercury owner's manuals, miscellaneous Mercury magazines and publications, and several 1950s parts and service manuals.
Appraised value of $55,000.
WE WILL TAKE ANYTHING IN ON TRADE!
CONTACT OWNER [email protected]
Year:

1955

Make:

Mercury

Model:

Monterey

Mileage:

160273 Kilometers

Engine:

292 V8

Transmission:

Automatic

Vehicle Location:

Ontario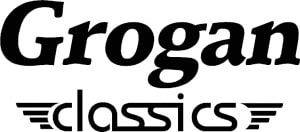 $ 48,500.00 CDN
Plus applicable taxes
For assistance with
Transportation
Purchase
Import/Export
Get a Quote