1953 Chevrolet Bel Air Convertible
Joining the Chevrolet lineup as a unique series for 1953, the top-of-the-line Bel Air brought added style and welcome passenger amenities as a major factor in Chevrolet's number-one sales success that year. Finished in Yellow with Bel Air trim and a striking Yellow and White interior treatment, it stands as a highly enjoyable and quite uncommon 1950s classic. This wonderfully restored and presented example features Chevrolet's famed "Stovebolt" 235.5 cubic-inch OHV inline 6-cylinder engine, delivering 108 factory-rated horsepower via a 3-speed manual transmission with a column-mounted shift lever. A gleaming chrome grille, hood ornament, and bumpers heighten curb appeal, along with optional front and rear bumper guards. The Yellow and White 2-tone interior is especially handsome, featuring high-quality upholstery with White stitching. Other highlights include OEM-specification LOF scripted "Safety Plate" side windows, twin chrome mirrors, an Air Flow heater/defroster, a push button-operated GM Model 531 Autoradio, a Beige power-operated convertible top, an Ivory top-boot cover, and No-Mar fuel door trim. Fully chromed steel wheels mounting "baby moon" chrome hubcaps and wide whitewall radial tires finish this classic Chevy off. In addition to an original 1953 Chevrolet User's Guide and Guide to Your New 1953 Chevrolet booklets, this highly enjoyable Bel Air Convertible includes a full-size spare tire and roadside jack, plus OEM fender skirts and numerous spare parts, housed within the spacious trunk. A shop manual, accessories guide, and restoration parts catalog are also included. As offered, this handsome convertible very nicely celebrates the launch year of Chevrolet's famous Bel Air model line.
Appraised value of $75,000.
WE WILL TAKE ANYTHING IN ON TRADE!
CONTACT OWNER [email protected].
Year:

1953

Make:

Chevrolet

Model:

Bel Air

Mileage:

91961 Kilometers

Engine:

235.5 inline 6

Transmission:

3-speed manual

Vehicle Location:

Ontario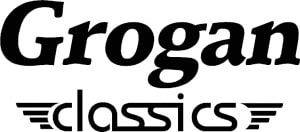 $ 68,500.00 CDN
Plus applicable taxes
For assistance with
Transportation
Purchase
Import/Export
Get a Quote