1934 Ford Roadster
Beautifully styled by former New York yacht designer turned auto stylist, "Bob" Gregorie, the 1934 Ford model line remains iconic today. Featuring a visually striking slanted "V" grille and impeccable proportions, the design was favored by dry lakes speed seekers, drag racers, and street rodders since new. Celebrating the legendary '34 Ford, this awesome street rod features a modern, engineered chassis with boxed and black-painted members, mounting an R & P steering box, modern Mustang II-style independent front suspension and 9-inch Ford rear axle located by leaf springs. Hydraulic shocks are mounted all around. Modern 4-wheel disc brakes include a floor-mounted dual master cylinder and power booster. A painted steel tank and excellent lines deliver the fuel to a 350 cubic-inch Chevy small-block V-8 engine equipped with polished goodies including the air cleaner, finned rocker covers, hi-rise intake manifold, and Holley 4-barrel carburetor. Ceramic-coated "block hugger" headers remove spent gases through a full-length dual exhaust system with aluminized mufflers and rectangular stainless steel tips. A GM Turbo 350 automatic transmission delivers the power to a 9-inch Ford rear end with road gears. Choice supporting items include silicone plug wires, MSD ignition, a Champion aluminum radiator, electric cooling fan, aluminum coolant-recovery tank, PowerMaster GM alternator, and billet pulleys. Bodywork is high-quality fiberglass to OEM design with fiberglass fenders, and ribbed running-board covers. A high-quality Black canvas folding top provides cover from the elements as desired. King Bee polished stainless headlamps incorporating Halogen bulbs, plus turn signals and dual windshield wipers allow safe road use, along with tail lights within chromed housings. Shaved door handles, chrome stainless mirrors, and the chrome-framed windshield is of tinted safety glass. The grille is in excellent condition with a very nice painted finish, details, and radiator cap. Cream and Dark Blue paint looks fabulous in the '34 Ford body, accented by red pinstripes to the beltline and Beige pinstripe accents add further appeal. The inviting custom interior features a late-model Tan leather bench seat, 5 Dolphin gauges, a chrome tilt steering column, 4-spoke LeCarra leather-wrapped steering wheel, and a chrome column shifter. Custom door panels feature Tan upholstery and wood grain accents. Consistent with the quality of the vehicle, the trunk houses the battery in a custom enclosure and features a remote release, easy-opening sprung lid, and full carpeting and side panels. Offered in excellent condition, this unforgettable '34 Street Rod is ready to collect, enjoy, show, and cruise as desired.
Appraised value of $95,000.
WE WILL TAKE ANYTHING IN ON TRADE!
CONTACT OWNER [email protected]
Year:

1934

Make:

Ford

Model:

Roadster

Mileage:

8392 Kilometers

Engine:

350 V8

Transmission:

3-Speed Automatic

Vehicle Location:

Ontario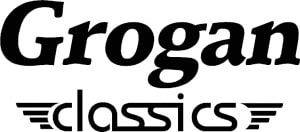 $ 85,000.00 CDN
Plus applicable taxes
For assistance with
Transportation
Purchase
Import/Export
Get a Quote